Why is Oréll Class the favorite LMS?
Oréll Class Version 4.0 is a futuristically designed, AI-Powered LMS solution, especially for virtual learning from home. This latest version of the LMS works seamlessly across operating systems and mobile devices.
Of course, learning remotely has its own challenges when compared to learning in a conducive space. Students and teachers are more likely to be distracted or unable to focus when sessions are done for example, from a home environment. However, the Oréll Class LMS boasts outstanding tools and features to ensure stimulating activities that offer the teachers and their students a more wholesome experience.PowerPoint presentations can be uploaded, learning material distributed, reminders posted, assignments delegated/submitted, reminders posted, and tests administered.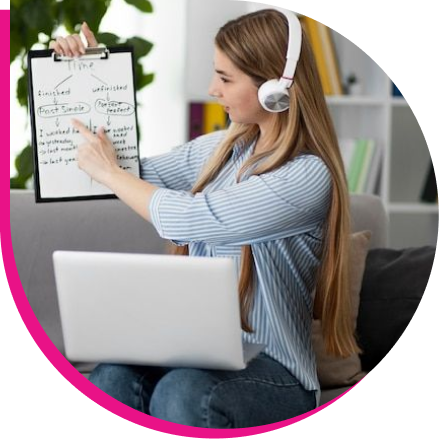 In many ways, the Oréll Class LMS offers more effective and efficient teaching and learning experiences than a traditional classroom.The raging COVID-19 has forced many an institution to shut down, hoping to minimize the spread of the virus. However, learning cannot be put on hold indefinitely as the second and third waves of the pandemic continues to unleash its wrath on humankind. This is where Oréll Class, powered by state-of-the-art LMS technology enables teachers worldwide to impart learning to bored and forcefully homebound students through virtual classrooms, ensuring physical distancing and location is not an issue as long as there is internet connectivity at both ends.
Oréll Class enables personalization of the learning experience. Scholars can learn anytime and from anywhere they want. Offering flexibility with regards to where, how and when it can be accessed, students can choose when they want to take their course and from what device they would like to use. Administrators also have absolute control and innumerable choices over how they deploy and/or deliver content to users. As there are various different teaching/learning styles, you can upload material befitting individual needs such as videos, audio, visual presentations, scenario modules and etcetera, customizing the eLearning experience, and personalizing it as well.
Nevertheless, this does not mean that the process of mentoring and molding our generation of the future should be put on hold – thanks to the power of information technology. The genesis of state-of-the-art Learning Management Software or LMS platforms provide a never-before opportunity for mentoring and monitoring students anyplace, anytime, effectively, and with absolute social-distancing.
Why is E-learning important today?
Every sector, including the education domain is digitized with human reliance on technology increasing every day with the advent of eLearning portals. Forbes predicts that the world's eLearning market will be worth $325 Billion by 2025.
E-Learning platforms have eliminated distance barriers and made it possible for students and teachers all over the world to connect with each other. A couple of the major reasons why online learning has gained so much popularity is the ease of accessibility, flexibility and the realization of the importance of imparting blended and/or hybrid learning for students, especially in their formative early years at school.Of course physical infrastructure investment in the education is always welcome to help provide the most conducive ambiance for teaching and learning.
Nevertheless, what is more important is intelligent and visionary investment in technology-based learning or eLearning, especially in times of such as the ongoing pandemic, towards furthering the educational needs of our student communities. Online learning does not limit students and teachers to a four-walled classroom and a predefined curriculum. Technology has brought those willing to learn together with those passionate to teach.