Interactive eLibrary and Publishing Platform
Oréll eLibrary Software is a ground-breaking electronic library system and publishing platform that is fully-equipped with round the clock assistance to facilitate you limitless access to digitized audio, video, and written materials. It is an information retrieval system that provides freely accessible copies of eBooks, reference books, journals, and et cetera in PDF/audio/video formats.
Product Overview
eLibrary system that efficiently stores and manages content virtually, Oréll eLibrary Software is accessible across various devices. It produces comprehensive yet precise information in a matter of seconds to your device at the click of the mouse. Oréll eLibrary Software is integrated with digital information repositories which lets users have instant access to electronic resources and features a database that can be used to store and manage information on diverse types of content including eBooks, eMagazines, movies, music records, and more, in multiple formats such as print, electronic, video, and etcetera.
What Oréll eLibrary Software offers is a brand-new method of organizing information and publishing it on the intranet or offline. It enables users, especially universities, institutional libraries, and other public service institutions in creating their very own digital libraries. Handy on many digital devices, the content may either be stored locally, or be accessed remotely through computer networks, it also acts as an ideal "over the top" or OTT publishing platform, especially for authors of eBooks.
Digital libraries are fundamentally reinventing how data is broadcast how information is exerted and received by institutions in the fields of education, science and culture around the world, particularly in developing countries.Oréll eLibrary has developed a secure virtual library that provides smooth functioning of digitalized book reading experience with features to share information and place it in the public domain.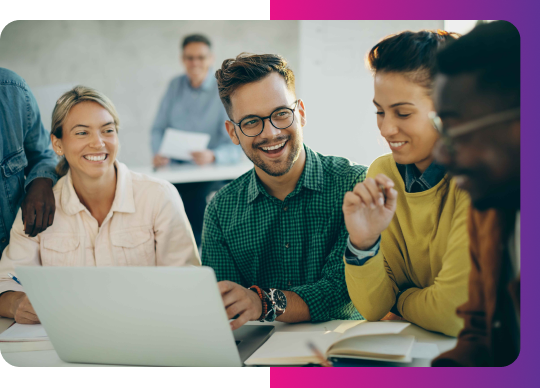 Oréll eLibrary Software has incorporated digital content and its management to create, categorize, index, search, retrieve and share various forms of digital contents in audio/video/text formats.It is perfect for preserving digital assets like books, journals, magazines, articles, project reports, question papers, research papers, courseware, news, directory, exam schedule, syllabus, thesis and seminar notes of an institution in multimedia formats including text, graphics, animation, video, audio and images consistently on a single platform.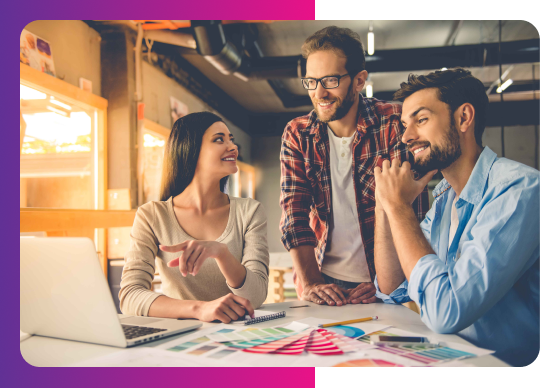 An out and out digital platform, Oréll eLibrary is up-to-date with data on every topic that is quickly retrievable by entering some elementary fields in the search options. The search options in eLibrary is far easy to use than google search engine as you may end up spending long hours to pinpoint exactly what you need on the latter whereas with eLibrary reliable and safe information are popped up, not divert your path to contradicting, restricted and spam sites. . For example, the user may search using keywords, title, date, size, rating, views, format, and et cetera.Oréll eLibrary Software recovers precise information you seek in a comprehensive and 100% safe manner. Offline or online, eLibrary delivers books instantly at the click of the mouse. The proficient platform is efficient and interactive software platform, boasts of the most up-to-date information on every subject that is quickly retrievable by keying in some elementary fields in the search options (simple & advanced options available).
Wisely assorted with express guidance from educators attached to academic depositories as well as public, school and college libraries, Oréll eLibrary Software with its limitless storage capacity, offers a variety of contents including eBooks, e Journals, magazines, encyclopedias, dictionaries, articles, news etc. in audio, video and text formats, which are accessible/downloadable and/or saved/retrieved anytime. The text files in PDF formats are ready-to-print and/or saved partially offering the best possible flexibility of use.
The most-sought after eLibrary Software
This most advanced eLibrary software is built and distributed by the Oréll Group of Companies, flag bearers of latest technological prowess in educational tech sector. The team has conducted 5,000 + successful installations all across the world, making easier the academic life of over 1 million students.
It is an easy-to-use, exceptionally collaborative and accommodative, intuitively feature-packed library management software suite that spurs cerebral growth by accelerating research productivity, planning and recognizing user information needs etc.Oréll eLibrary Software is the perfect solution for educational institution to digitize their conventional library resources into electronic format and deliver it instantly, across devices to their teachers and scholars. The resources of the Oréll eLibrary Software library database significantly enhances the impact of stimulating research culture in higher education. Custom-designed to comprehensively organize entire libraries including eBooks, journals, catalogs, and etcetera in any format, Oréll eLibrary Software provides quickly affordable access to institutional resources. The purpose of the eLibrary is to reinforce learning and acquisition of knowledge, to provide a solid base for education and augment quality of life for all.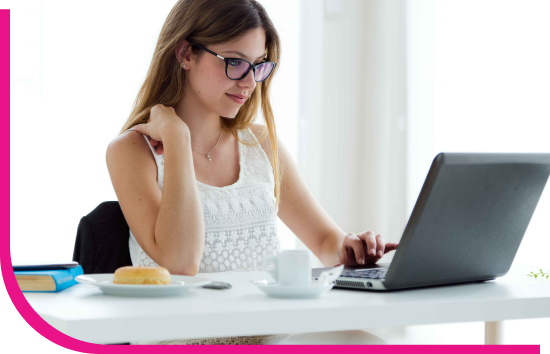 Why is Oréll eLibrary Software the most-sought after?
Easy-to-use and remarkably diverse, Oréll eLibrary Software eases user interaction by quick browsing. One of the most loved benefits of Oréll eLibrary Software is many users' ability to access one book at the same time. This is deemed as the feature that makes Oréll eLibrary very handy at schools. Of course, elevated cost-effectiveness, naught depreciation of materials as well and ease of installation makes Oréll eLibrary Software an ever-relevant and popular tool for running libraries at educational institutes all over the globe.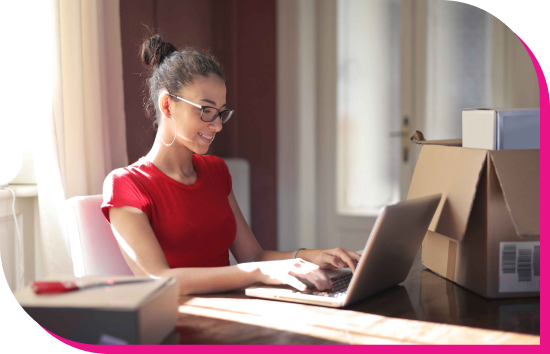 Oréll eLibrary Software is an information summoning system in which reference materials are safely kept as their digitalized versions and are instantaneously accessed via networked computers and devices upon cue. It is an advanced, interactive tool for active learners as well as eBook publishers. Scholars today are well-versed of the digital environment around them, and that makes it possible for them to explore every library resource through the devices that they choose at the place and time of their convenience. eLibrary considerably expands the scope of their research without having to exhaustibly rely on physical libraries, which might even take a number of visits to spot the book one wants for their studies.This advancement in technology is indeed a blessing for traditional libraries. It is an efficient tool for schools, universities, institutes and et cetera to upgrade their libraries while providing limitless and easy access for their users.
Oréll eLibrary Software enhances student's researching and reading skills efficiently while making library resources available online and searchable with filters for quick and easy access to content in all formats. With no bounds on the volume of content that can be accessed digitally, scholars not only have limitless access to resources but also the ability to access them from anywhere and at any time, at the blink of an eye.
Advantages & Benefits
Oréll eLibrary Software is developed exclusively in-house by the software team at Oréll. This virtual library is customizable to institutional needs and is 100% privilege-controlled by admin., offering a host of advantages. It has an in-built in knowledge database for improved reference services. Supporting every day library operations from selection to meta management, digitization, and fulfillment that helps consolidate, manage and extend workflow systems, it offers many an advantage for managements and users alike.
Customizable to institutional needs, this resourceful virtual library is 100% privilege-controlled by the administrator offering a host of advantages including:
User/Student Benefits
Up-to-date information at finger tips.
Instant access to resources.
Accessible virtually from anywhere and anytime
Facilitates just-in-time learning
Enables interactive learning
Always current with periodic updates.
Unlimited membership
Encourages creative writing skills
Downloadable & printable
Quick save for future reference
Instant access to shared knowledge base
Support different learning styles.
Easy access to resources in multiple formats.
Customized to learner community needs.
Wide range of resources to meet needs of a variety of users.
Much higher storage potential than traditional libraries.
Requires minimal space to host information.
Easy navigation to relevant resources
Research topics matched to age and reading levels.
Management Benefits
Multilingual and multi-user support.
Export/import of records.
Effective stock management.
Print barcodes.
Efficient management of databases.
User-friendly and interactive.
100% back-up support.
Increased productivity.
Quickly installable on existing networks.
Portable and flexible to use.
Unique Features
Simplifying the research process and empowering novice researchers to more easily and accurately select their research topic, Oréll eLibrary Software helps and find authoritative information to support their research claim. Delivering a comprehensive collections of research journals, periodicals, and digital media content editorially selected to support research, it is a responsively-designed user interface offering access on any device at any time, especially for student researchers. Users can access primary and scholarly resources, and all content is in 100% digitized as images, maps, websites, videos and interactive simulations.
General Features:
Unique domain/ subdomain in the name of client institution
Web-based software accessible across devices including PCs, mobile phones & tabs.
Mobile Application.
Customized theme & design.
Unique Logins for Librarian/Admin, Staff and Students/Users.
Integrated with 15000+ Digital Contents arranged by category.
Capacity to preserve digital content in multimedia formats – audio/video/text.
Option to purchase, free-view or subscribe to media files.
Integrated payment gateway.
Modules
Built from the ground up to allow libraries to manage all of their resources and unique materials, supporting teaching, learning, and research, Oréll eLibrary Software unnecessary bottlenecks, streamlining processes while supporting all modern metadata and open standards. Oréll eLibrary Software integrates academic and financial systems, leveraging open standards and protocols and serving as a central hub for library management. This user-friendly and robust library management platform frees up library staff, helping them focus better on supporting student life, academic teaching, and research.
User/Student
Manage profiles, add/edit contact details and passwords.
Access 15,000+ digitized content with search facility.
Filter content by simple search, advanced search and category search.
Advanced search by title, author, keywords, published dates, ratings, etc.
Categorized search by sub categories and specific categories.
View all available eBooks, video files, audio files & journals individually.
View all the media files without downloading.
Review books and journals.
Comment posted articles.
Rate content.
View freshly uploaded content separately.
Free-view, buy or subscribe for access to media.
Staff
Manage profiles, add/edit contact details and passwords.
Filter content by simple search, advanced search and category search.
View, buy or subscribe media.
Add/edit categories, subcategories and specific categories.
Assign user-wide subscription plans
Add fresh digital contents in multiple multimedia formats
Autofill eBook options using ISBN/ Title for easy entry
Set privilege options for viewing content.
Create contents that is downloadable and viewed
Set options for public viewing of media.
Permit options to buy or subscribe media.
Generate reports of media uploaded/rejected, user activity, and etcetera.
Admin/ Librarian
Manage master settings.
Activate or deactivate users.
Define member privileges
Add/edit categories, subcategories and specific categories.
Set user subscription plans.
Add new digital contents in multimedia formats.
Autofill eBook options using ISBN/ Title for easy entry.
Privilege to set different options to view contents.
Create content that is downloadable and viewed.
Options to set the media for public viewing.
Set options for buying/subscribing content.
Filter content by simple search, advanced search and category search.
Accept or reject member-uploaded content/media.
Access to reports media-wise, report-wise, activity-wise and payment-wise.
Publishers
Manage profiles, add/edit contact details and passwords.
Access Media using multiple filtered search options.
Review content by ratings and comments.
Add new articles with different view options.
Publish new articles
Create content that is downloadable and viewed
Permit public viewing for select media.
Set options for buying/subscribing content.
Access to reports media-wise, report-wise, activity-wise and payment-wise.