Introducing the Most Innovative Cloud-Based Library Automation Platform in the World
Completely integrated Library Automation Software and Mobile App with framework that promising a secure, automated & customized experience for all users.
Library Management- Then and Now
It is the iconic invention of printing press that gradually paved way to the birth of libraries. Spoken words when they get recorded as documents never enter oblivion, nor get adulterated by external fallacies. Books are forever relevant in the academics. For millennials in their teens, libraries were buildings where you find the great wisdom of knowledge, where you get to borrow books of fiction, science, history and many more, all under one roof. It is becoming a part of nostalgia as days of libraries in their physical form are being numbered with the advent of digital era. Although it sounds like an end of one epoch, another realm of great and wider possibilities are up for grabs.
Libraries now are massive data archives that can be accessed from any part of the world, not demanding one with the burden of physically being present to gain knowledge. All it takes is a few clicks on your personalized smart library to find your book of desire- and these automation efficiencies are embodied excellently by SmartLib.Before computers, libraries were run with manual labor and coordination. The main tasks in libraries constituted cataloguing, labeling, indexing, arranging etc. Selectors ordered materials with ordering slips, cataloguers manually catalogued sources and indexed them with the card catalog system (in which all bibliographic data was kept on a single index card), fines were collected by local bailiffs, and users signed books out manually, indicating their name on "clue" cards which were then kept at the circulation desk. Even though the punch card system that was innovated later provided better library services, it was nowhere near to the ease of use the future automated systems had to offer.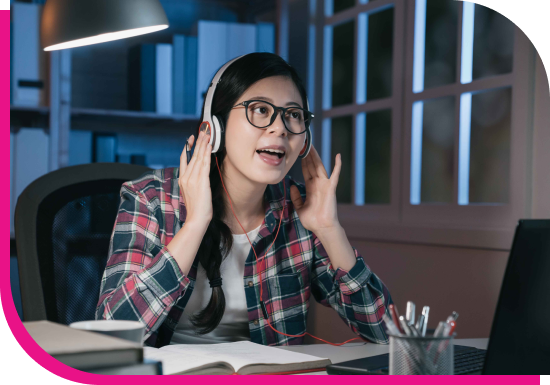 With the internet coming into the scenario, the evolution of virtual library systems was fast-paced and significant as libraries began letting users to be more evidently interacted through online public access catalogs (OPACs) and online web-based portals. Users were granted the option of logging into their library accounts to reserve or renew books and even to access library-subscribed online data bases. However, what we witnessed over the last 10 years in the domain of library automation technology is an unparalleled development. The avant-garde tech now facilitates technologies transform hard copies into soft at the fraction of a second, from paper to myriad number of formats. Automated library systems are go-to when it comes to multi-user tech and updating archives to inculcate more and more books- as guaranteed by SmartLib.
Why Choose SmartLib & How it works?
SmartLib is an ahead-of-the-times, user-friendly library automation solution that is consistent and pocket-friendly, providing web tools that make all library functions quick and efficient. Fast-forwarding transactions and communicating with all users effortlessly, SmartLib is custom-designed to cater to the exacting demands of library aficionados worldwide.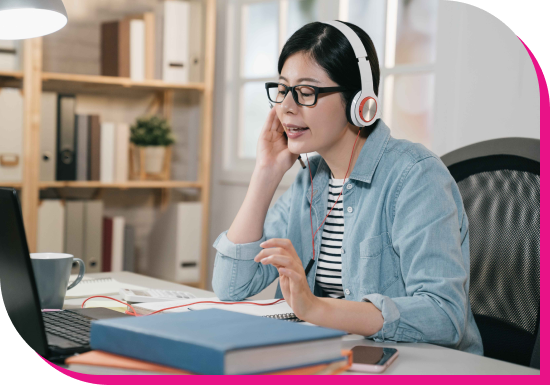 SmartLib connects basic library controls with innovative tools of user engagement. Helping manage all aspects of the library seamlessly, it can categorize all resources while vigilantly tracking and monitoring for instance, books issued, overdue, damaged and or lost. SmartLibkeeps the user well informed in real-time through targeted and relevant communication across multiple channels, including email, text, notifications, and direct messaging. Powered by smart technology, it provides a more user-friendly, intelligent presentation of library data on a simple dashboard. Librarians can effectively use it to even manage, and create exciting events while enhancing user experiences and making it more enjoyable.The SmartLib interfaces is easy to use and navigate through. It is built in a way that successful results are gained by users in a matter of a few clicks, hence ensuring satisfaction and elevating the library experience. As per the cliental needs like database volumes and user numbers, SmartLib can be customized to achieve the individual results.
For institutional managements, we have an additional 360-degree of all library activities on a need-to-know basis and in real-time, while diminishing extra costs and saving time and money.To facilitate ease of use and preparation, SmartLib can be accessed in three modules which makes purchase of this software a "money well spent!" Automating your library helps guide users to quickly find titles and get timely support from the staff/librarian when you need.
Features
Create an individual book database and manage it.
Book details are included in book lists.
Issue/reissue/collect returned books.
Tagging/review features for enhanced user experiences.
Issue membership cards.
Send email alerts to borrowers.
Place orders, receive materials and raise invoices.
Generate bar codes, print smart cards and integrate.
Auto-detect language of all library resources.
Barcoding and membership cards enable multiple resources issue and collection.
Intimate users in advance of library holidays.
Enter date of addition to database for all resources.
Book/resources donor details are displayed.
Librarians can interact with department heads via chat messages.
Upload question banks for student modules.
Accept charges and generate receipts.
Users can rate and review books/resources online.
Uses the Dewey Decimal Classification (DDC) system of classification.
Interfaces are customizable with institutional logo/theme/address.
Enter department details.
Create registrations affiliating books and members.
Generate detailed reports in a choice of multiple formats.
Individual logins with user-name and password for student, staff, librarian/admin.
Prioritize books/resources neatly.
Locate library members.
Users can access the library catalogue from anywhere and anytime with credentials.
Change and reset user- password.
Narrow down searches with multiple keywords and filters.
Assign fresh arrivals from members and collect pending issues.
Check book bibliographies and reservation status.
Add new books/resources to a collection
Members can reserve a title.
Enter membership/user fees as well as terms and conditions of use.
Categorize patrons as students/staff/faculty.
Assign number of resources available for borrowing at a time.
Assign number of days before penalties for late returns are applied.
Set membership expiration dates.
Prioritize reservation based on user category.
Decline a user from borrowing resources.
Enter book name/type into the database.
Organize all resources alphabetically including media and categorize by genre.
Add book details under categories.
When a new author/publisher is added details are automatically updated.
Librarians can record and mark all the issues, reservations, submissions, and renewals.
Entering media details and member barcode can authorize issue to member.
Use media reservation tool when media is returned.
User fees paid/pending can be recorded in the database
Generate reports on the books damaged/lost/ missing
Generate comprehensive reports.
Manage media creation
Supervise media supplement entry
Fine users for lost/damaged materials.
Calculate penalties.
Search and fins any item in database.
Modules
The SmartLib Library Automation System is comprised of three modules or interfaces. These come with various user-oriented features which ease interactions in the library making them fast, secure and available.
Three modules constitute:
Librarian/Admin
Students/members
Staff/ Mentors
SmartLib proficiently monitors library management with its interactive and user-friendly interfaces.
SmartLib Library Automation Software has a simplified framework that consists of three modules- Librarian, student interface and staff/ library staff/ mentors Interface. Let's go through each of them
1. LIBRARIAN / ADMIN
It is the librarian who controls the matters of a physical library. Thus and so, in a virtual library management software, the module- Librarian-manages all the library activities. It nullifies the possibilities of any missing documents and books. Here transactions work smoothly within no time and effort. The book supervision is made easy with the module as it can manage the publisher as well as lost book module. The library staff can handle the staff and view the report module.
Features
Monitor the entire platform.
Send messages to all users.
Upload question papers downloadable by student module.
Institution details including theme/logo can be integrated
By entering the member and media barcode the media can be issued to the members.
Create different department at the institute.
The fees collected and to be paid are marked
Reports of books those are either damaged or missing.
Management of media created
Media supplement entry supervision.
Librarian provides facility of student and staff registration and login.
Generate reports user-wise.
Mark every transaction.
Set the fine amount for lost or damaged media.
The search, transaction, report generation, validation can be performed
The registration or edit of the member or the book
Maintains profile or records on search, edit, and print ID card.
Librarian can stick the barcode on the book cover
Either admin or the librarian can have access to the book transaction module.
Scan member IDs/ barcodes when users borrow materials.
Reduced overall workload
Blacklist and block user profiles..
2. STUDENTS INTERFACE
Contrived as an "easy to work with" platform, SmartLib is loved by students and staff alike for the efficient task management. This module enables students to log in and access the library books and recorded data.
Features
Access to all learning materials
Filter searches by media type, author, publisher and titles.
Access question papers from previous year and the solutions.
Read out aloud from eBooks.
Gather and pool together study materials and research.
View availability of resources, rate and review books/resources.
View status of books issued, expected dates of return.
Request librarians to reserve resources to borrow.
Either the user or the admin himself can have access to the book transaction modules
Access books both online and offline
View reservations and bibliographies.
Pay fees and collect receipts.
3. STAFF - LIBRARY STAFF, MENTORS INTERFACE
Library automation deals with arranging, reordering, cataloguing the data a library has. It also maintains the database of adding new books, records of books that were issued or returned.
Features - Library Staff
Staff is enabled to master the reservation process
Management of payment and the collection of pending payment
Blacklisting of user profiles – tract users and categorize user profiles with lists.
Catalogue Mechanism (Online) - access and check the availability of media
Reports are generated after the data is gathered from software
All round statistics helps assess and map the import of books and recordkeeping
Staff pay- incorporate payroll to librarian.
Features - Mentors
Advanced search with keyword filtering
Upload all learning resources.
Add previous year question papers along with right answers.
Read eBooks out aloud.
Collect resource/material.
Check availability of a resource online.
View list of books issued with issue date and date of return.
Access book transaction module.
Search videos media/member.
Online/Offline read options are available.
Rate/review resources.
Check reservation statuses and book bibliographies.
General & Functional Features
What SmartLib brings to plate is a comprehensive platform of user-friendly and innovative interfaces that are easily accessible from anywhere and efficiently fulfill the requirements for the proper functioning of a library. It consists of numerous options that can be made use of to keep a track on the books that are currently available and aren't.
The accessible books will possess great quality and a definite record will be kept when and by whom each book is borrowed. SmartLib ultimately provides an environment that makes library tasks a cakewalk.Libraries today are often confronted with the many challenges raised by information explosion. The needs of the users of internet increases day by day and the reliable source having relevant information have become a necessity. The Library Automation System enables all kinds of libraries with necessary assistance needed in the proper functioning of the many tasks catering to the demands of the users.
SmartLib Library Automation Software keeps a record on all the editions, copies of the books that are rented and returned. The advanced framework and options in SmartLib Software make it easier for students, teachers and the librarian to conduct, take part in the library activities without much difficulty.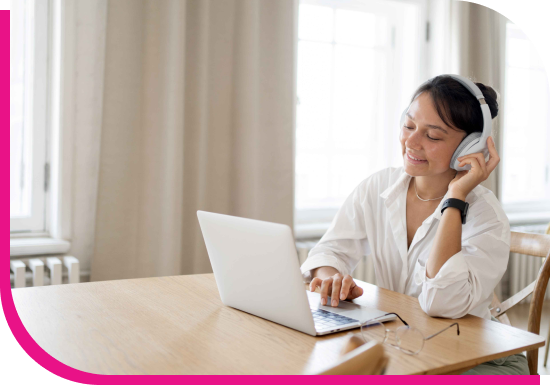 Here are some general features of SmartLib Library Automation System
General Features
User IDs constantly track users.
Customized, cost-effective to institution size and needs.
Simple and easy interfaces
Large scale reduction in the maintenance and management cost of the libraries
Generate library membership cards for all users.
Easily update databases reducing workloads.
Excellent training ensures minimal after-sales IT support.
Print books, journals, articles, dissertation, thesis, newspapers, charts, etcetera.
Upload audio/video files in any format.
Cloud based & online library automation system: In this segment there are some high end software that have integrated automotive system that updates information by scanning the ISBN code.
There is no need for constant hardware/software updates in cloud computing based software
Read other's experiences: It is very important to go through the reviews from experts who have already used the product.
Gather information and research thoroughly: Have meetings with your team that mostly consists of library staff, library volunteers, and IT personnel, etc. and make a list of all your needs. Gather information about different Library Automation Software and research thoroughly about them.
Barcode Technology: The new age software is the one which is able to read the bar codes. This is an excellent feature to atomize the library completely. This enables tracking of all the materials that are in library or with the user. Ensure that your software package has this essential feature. It is really a big time saver.
Multimedia: All libraries these days not only stock books or print materials but also other kinds of materials like CDs, DVDs, Audio/Video. This makes it necessary for the software to have application features for saving this kind of data.
Print Options: The library automation software that enables prints of User IDs is a great boon. This automates the history of every member and also keeps track of materials issued and returned by the member.
Compatibility: The software must be compatible with all kinds of operating systems and software like Microsoft Office, structured query language (SQL) and DBMS.
Access: The software data must be accessible anytime and from any location. It must be simple to use and easy to navigate. The search options need to be quick and easy. Online library automation system integration is a must to make it easily accessible through different devices.
Efficiency: Most essential modules that are required in libraries have to be embedded. If there is provision of automatic notifications and alerts it makes the smooth running of the library possible. With online access of data, cataloguing becomes faster. Data entry must be quick and easy with the features provided. If the users can sign-in to use the online version of the services; the work burden of the librarian decreases.
Power to User: When users manage the accounts by themselves a lot of data input work is removed from the hands of the librarian making them free to focus on other aspects of library management. Search filter options must be easy to search for the user. With the integration of the software with SMS and email, the user is updated all the time.
Technology aspects: The latest technology used in software enables better services for the user. When the digital library software has customizable interface there is possibility of better engagement with the users. The security system has to be enhanced due to cloud computing feature of the software.
FUNCTIONAL FEATURES OF SMARTLIB
Visual Statistical Representation using Graphs / Charts.
RFID Ready (NCIP 2.0 HTTP Server Available).
Z39.50 Import enables Libraries to search and Import records from. various Z39.50 Libraries across the globe.
MARC21 Import / Export.
Auto Scheduled Tasks - eMails, Database Maintenance etc.
Broadcasters manage complete record of their TAPES, CDs, DVDs etc. along with content information and preview snippets.
Digital References for Books & Other Items including (URLs, PDFs, PPTs, DOCs, XLSs.)
Extensive webOPAC for online search of information.
User configurable webOPAC.
Supports Unicode (Multilingual).
Supports Multi-Users Environment and Multi-Location Web Interface.
Web Interface : Access to free e-journals and e-books through the software.
Multimedia Resource Management (Embedded).
Barcode Printer Friendly.
Faster & Optimized webOPAC.
Based on web technology.
Multi Language Interface.
Smart Dashboard
QuickLinks - Smart Access
Barcode Printer Friendly
Google server Ready.
Amazon Data Connector
ISBNdb Data Connector
Support for Barcode Stickers on A4 Laser Printers