Modular Features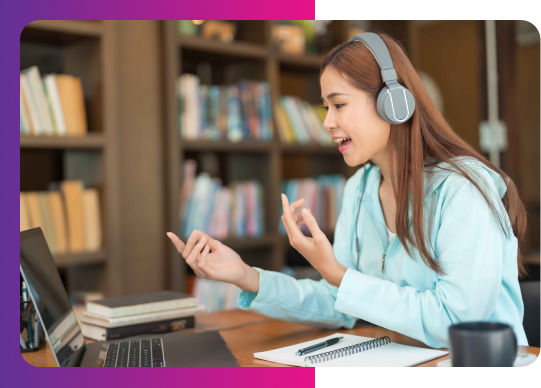 TEACHER INTERFACE
Teacher interface is the Core part of the Communicative Language Lab Software and controls the entire network using a variety of tools as effortless as possible. The contents (lessons) are stored on the teacher's interface and transferred to the student PCs, as and when necessary. The teacher can monitor, control, communicate and send assignments to any or all the students by a simple mouse click. The teacher can listen in to a student's audio signal at any moment and without subjecting them to any pressure by standing over them, the teacher can hear how they are doing and what problems they have. The teacher can give a live lecture, make an announcement, compile lessons, add/edit existing contents/sessions/levels/lessons, initiate chat (text/audio) or create student groups or pairs and co-ordinate the group discussions. Iconic notification depicts the status of each student e.g., login, request teacher's help, listening to audio etc. It facilitates the options for listening to the native speakers (system stereo) and the student's voice separately.
LEARNER INTERFACE
The students are given individual user id for logging into the 'Learner interface', and can access the lessons assigned by the teacher. The student can listen to the native speaker's audio segments and pronunciations and see video clippings and read the text. They can compose documents/assignments using a text editor with a built-in word processor, whilst listening to the teacher or going through the material either sent from the teacher console. Additional features are built-in dictionary, text digitizer, assignment submission option etc. Students can playback existing audio tracks, record their own voice in synchronization/sequence with it and play back the combined track, which may be repeated any number of times and saved in their respective PCs. This can then be accessed later or submitted to the teacher as assignment. Text or audio chat options are available.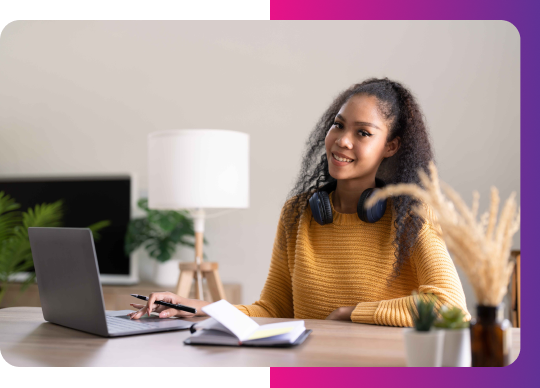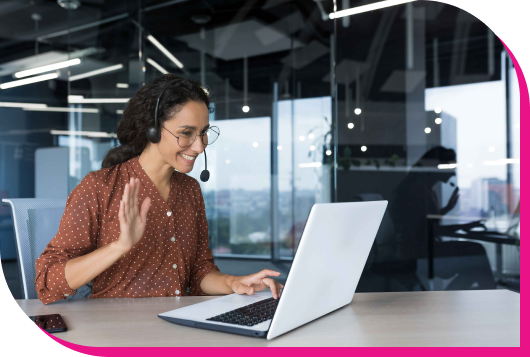 LESSON COMPOSER
A lesson Composer is nothing but a tool that allows the teacher to create lessons, exercises etc by using a simple editor with an integrated word processor. The teacher can also produce own audio, clippings and add to the contents with the help of integrated audio/video recorders. Files of multiple formats -audio/video/text may be uploaded and assigned to students. The instructor can also modify pre-loaded lessons to suit the needs of a class /individual student.
CONFERENCE (GROUPING & PAIRING)
Group discussion is an inevitable part of the curriculum of any courses in modern times. Digital Language Lab has the most advanced grouping/pairing facility. The teacher can easily create a group/pair on the console by assigning names to groups and then adding members to it by selecting the students. Teacher can monitor and speak to the group collectively and is authorized to initiate the discussion process among group members while maintaining a complete control on the students to ensure proper coordination and discipline.